What's inside
Road
Stay on track for your language goals
Your progress is like your dashboard to know if you're headed in the direction you want. See the sentences you know, time spent, and your points to get more excited about your own progress. It's your own coach to keep you motivated.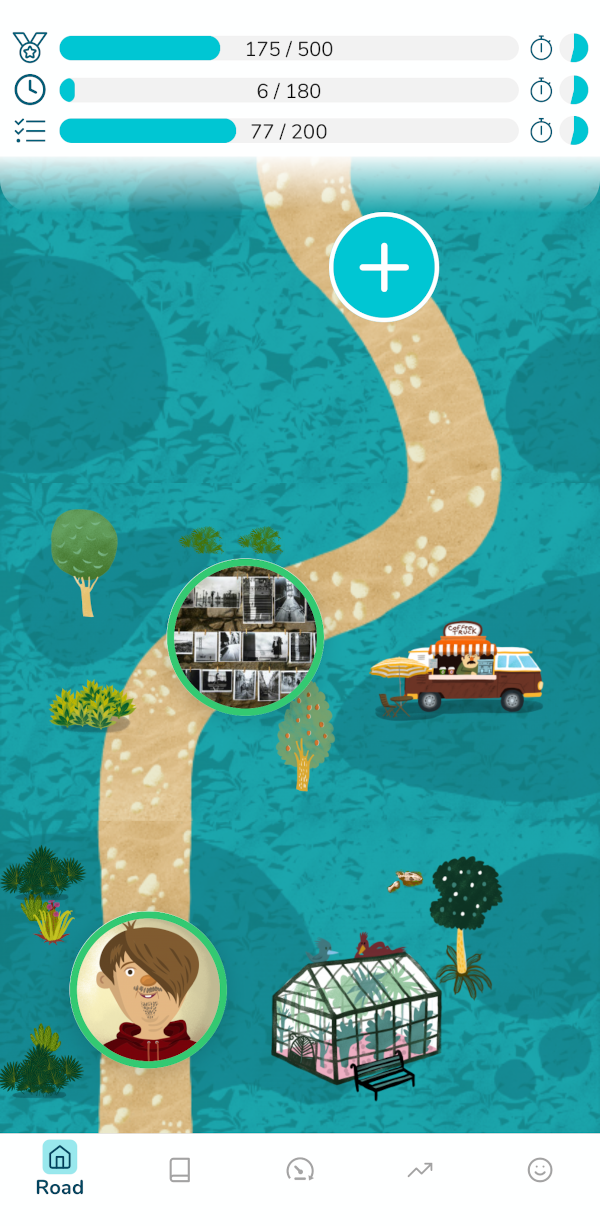 Stories
Supercharge your listening comprehension
Learn to follow who is doing what in a story. Review sentences and vocabulary before listening, then repeat to build your listening comprehension abilities. Get ready to enjoy being around a campfire.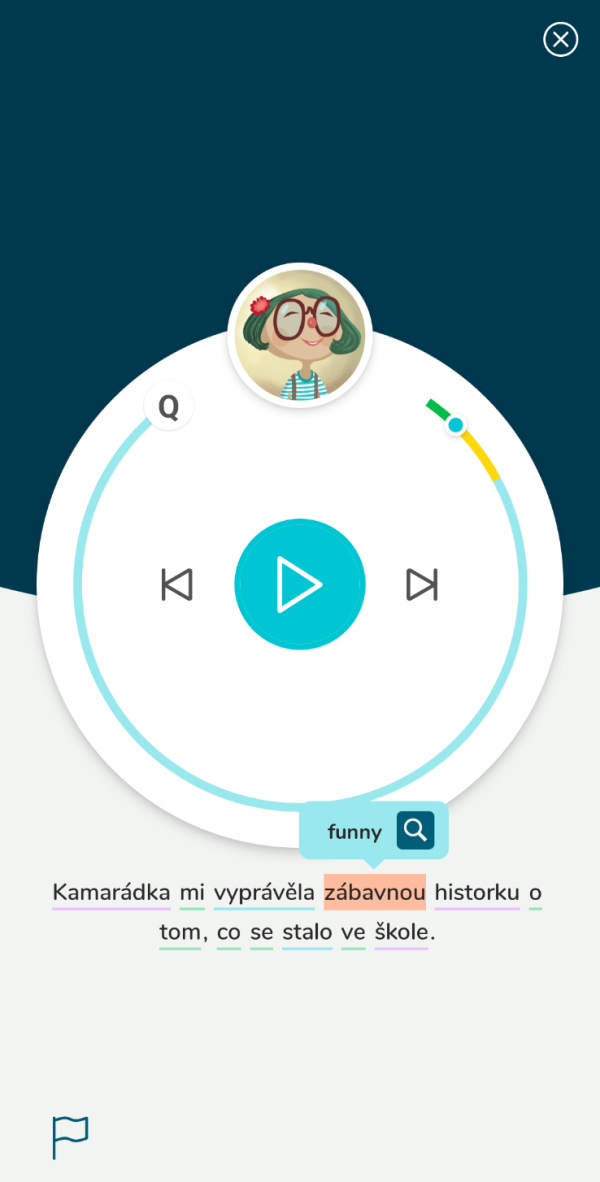 Conversations
Speak like a native
No more shying away from talking to people. Practice conversations with a virtual buddy who is patient and can repeat sentences at your whim. It's your simulator before participating in real life.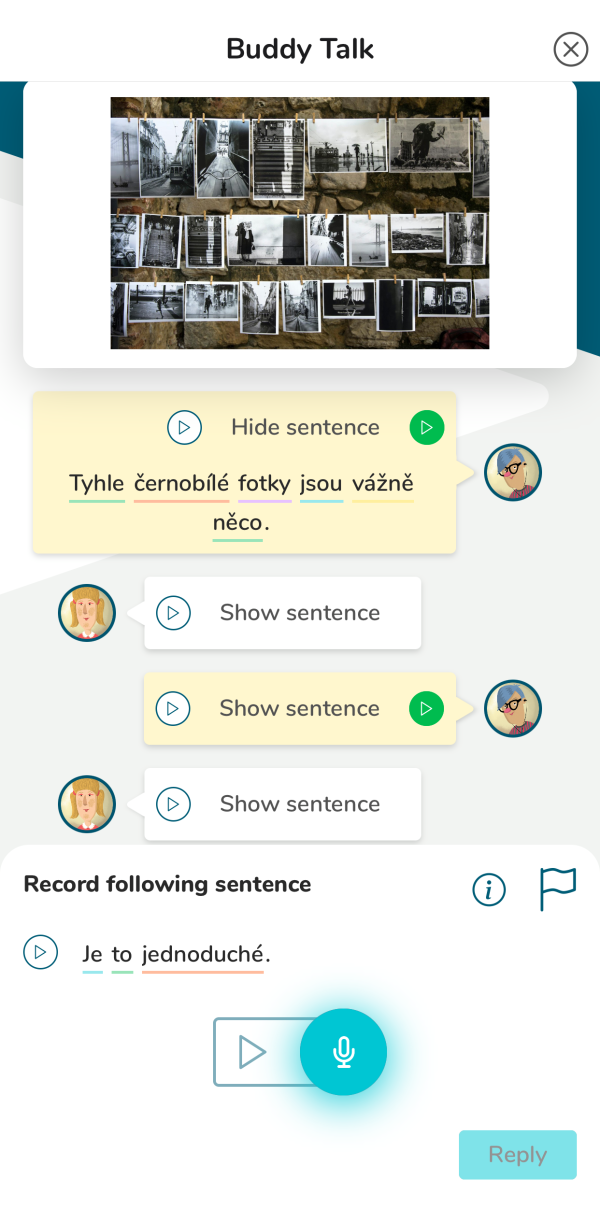 Goals
Set goals that fit into your schedule
Achieve your language goals before you know it. Personalize your goal for sentences you understand, for points or for time spent. Get ready to pat yourself on the back!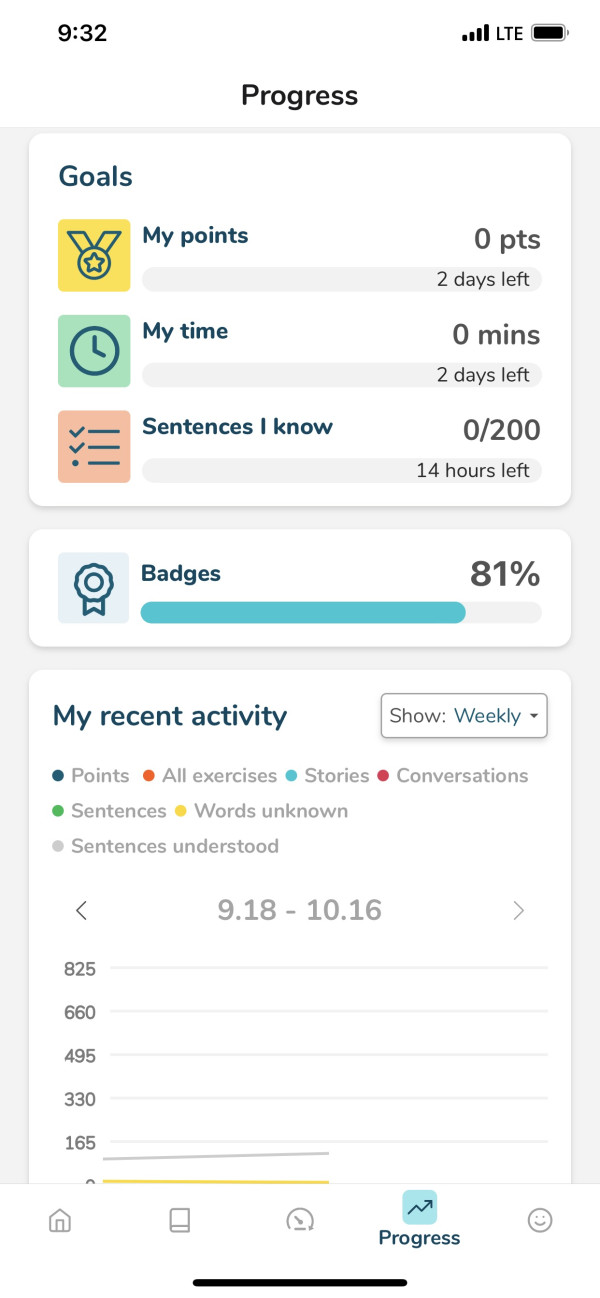 MyWords
Boost your vocabulary with more words
Every word you tapped to understand is saved to MyWords so you can practice it anytime later. Interested in other sentences where this word appears? We've got you covered in the Word Browser.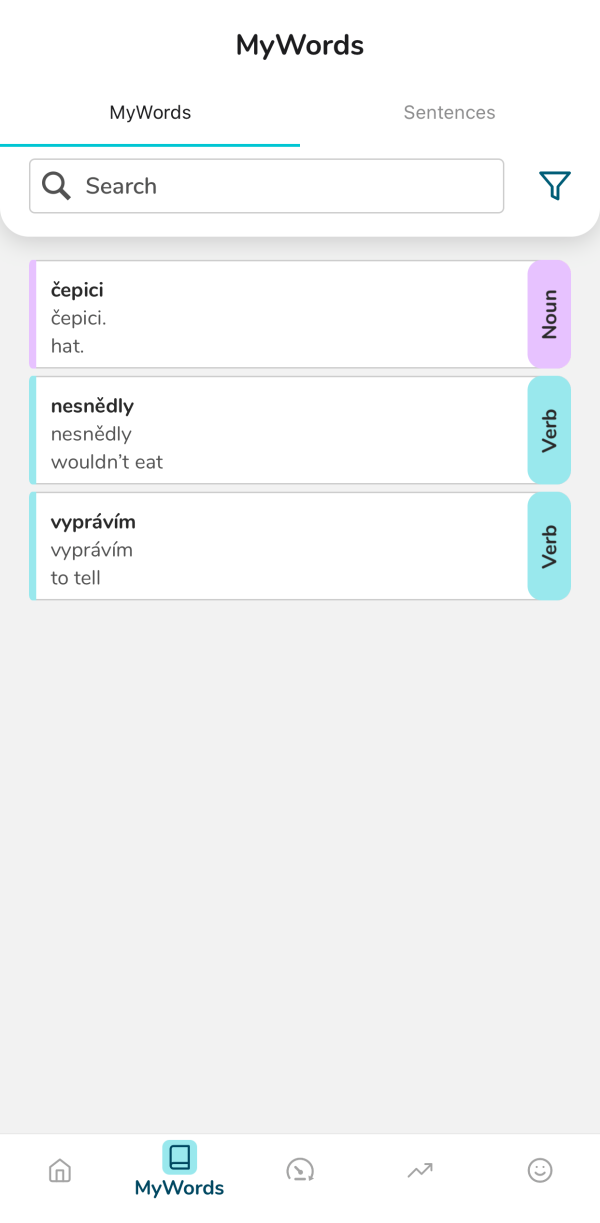 Word Browser
Master a word in many more contexts
You can find a lot of sentences for one word with just a tap. Search in either your native or target language to see the sentences. Next time you hear the word again, you'll be ready.